Perogy XMAS Preorder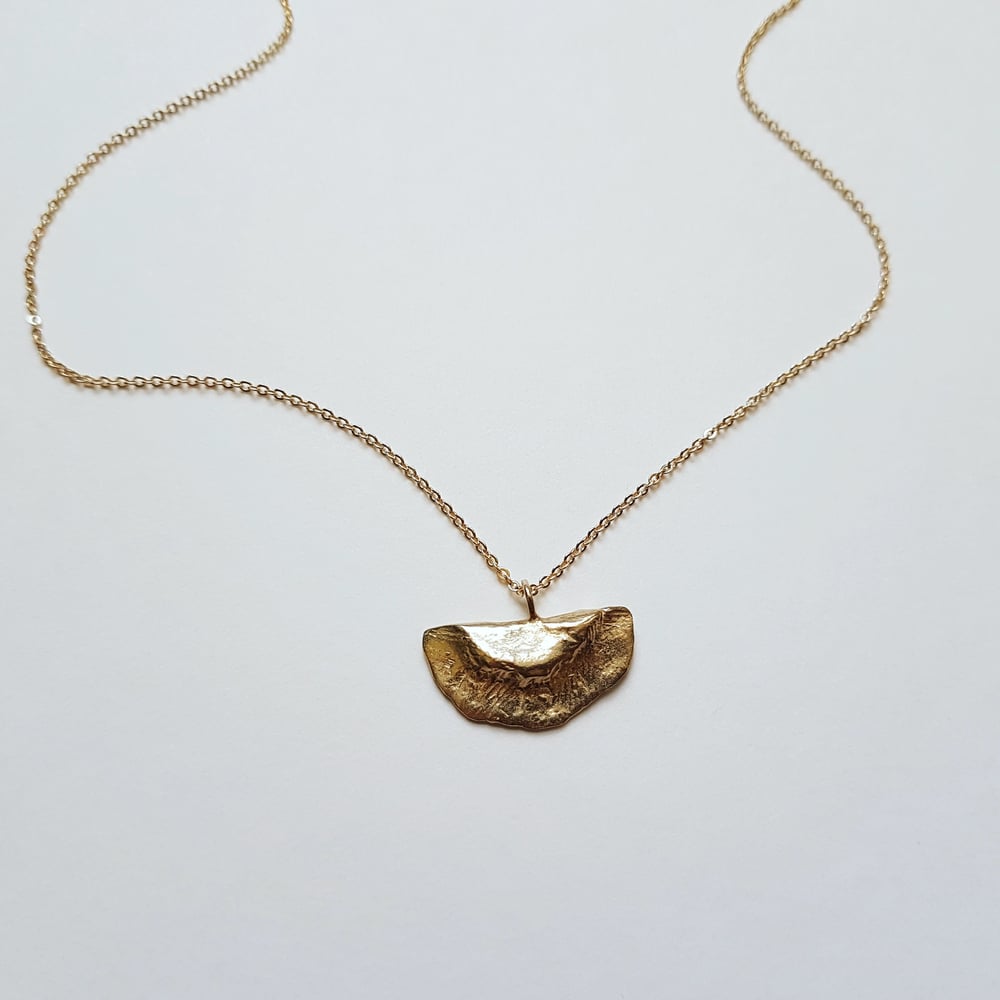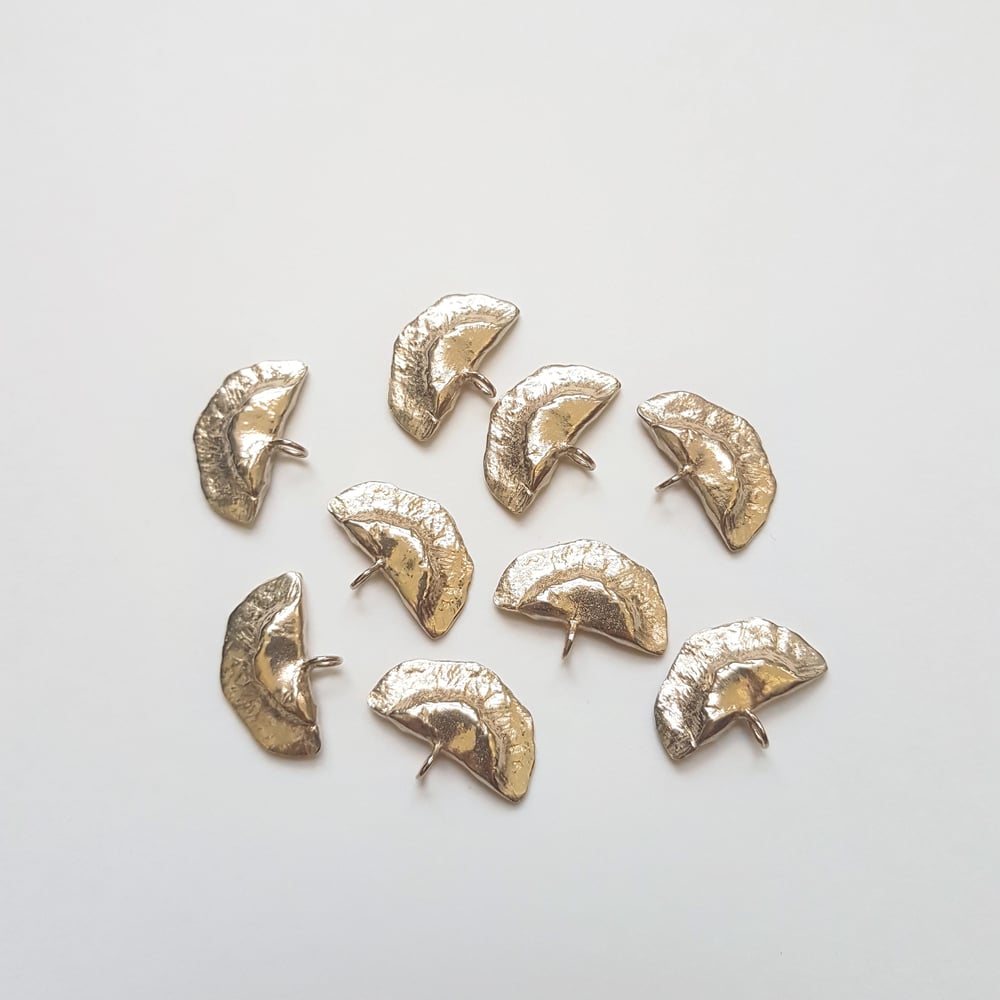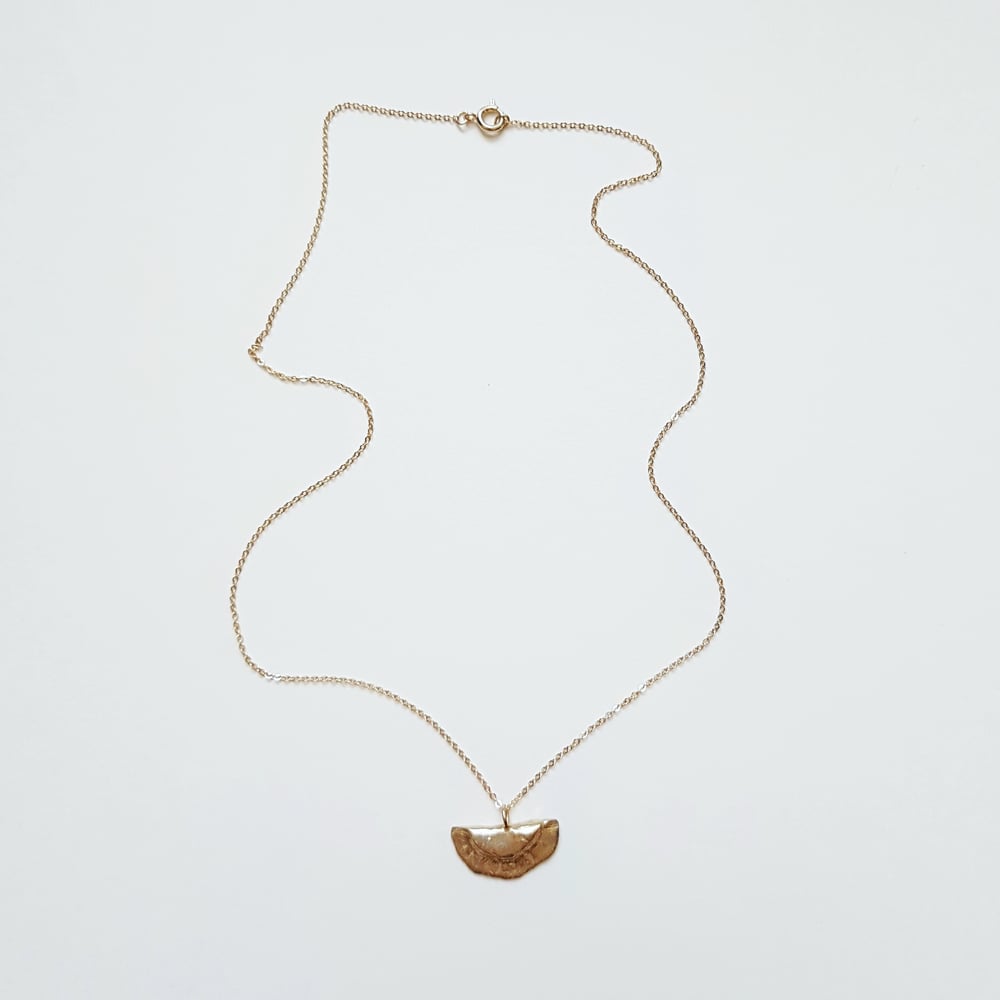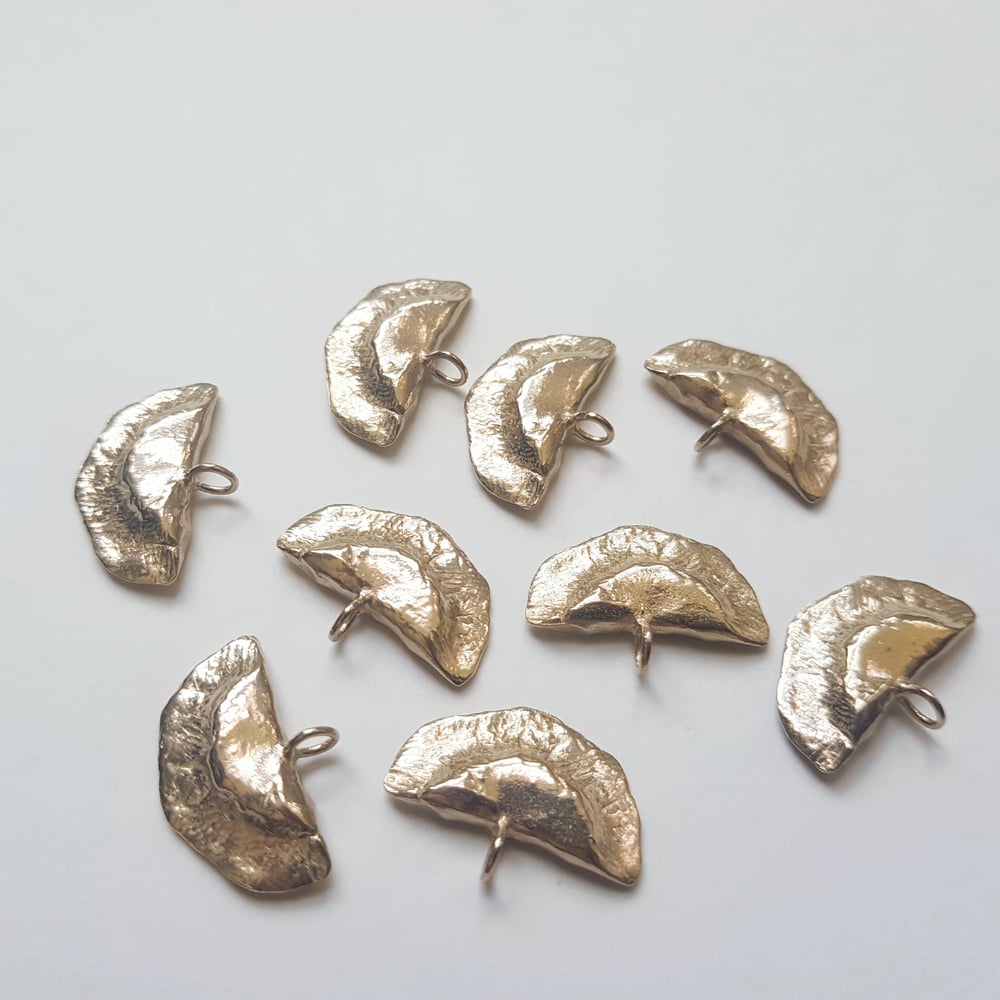 Perogie, pirogi, pyrohy, varenyky: whatever you call these little dumplings, you know their iconic shape and the feelings and memories making and eating them can stir up. Their half moon shape is subtle and organic, never kitsch--not that there's anything wrong with kitsch! Hand carved and cast in a yellow bronze-brass blend and come on an 18 inch gold plated brass chain. Upgrade to a 14k gold fill chain if you're feeling extra fancy. Baba would approve. You can mail these in a regular card with normal postage for gift giving from afar.
This is a preorder to ensure you get your hands on these. Please allow 4-6 weeks for production. Price includes Canadian shipping.