Mushroom Earrings Xmas Preorder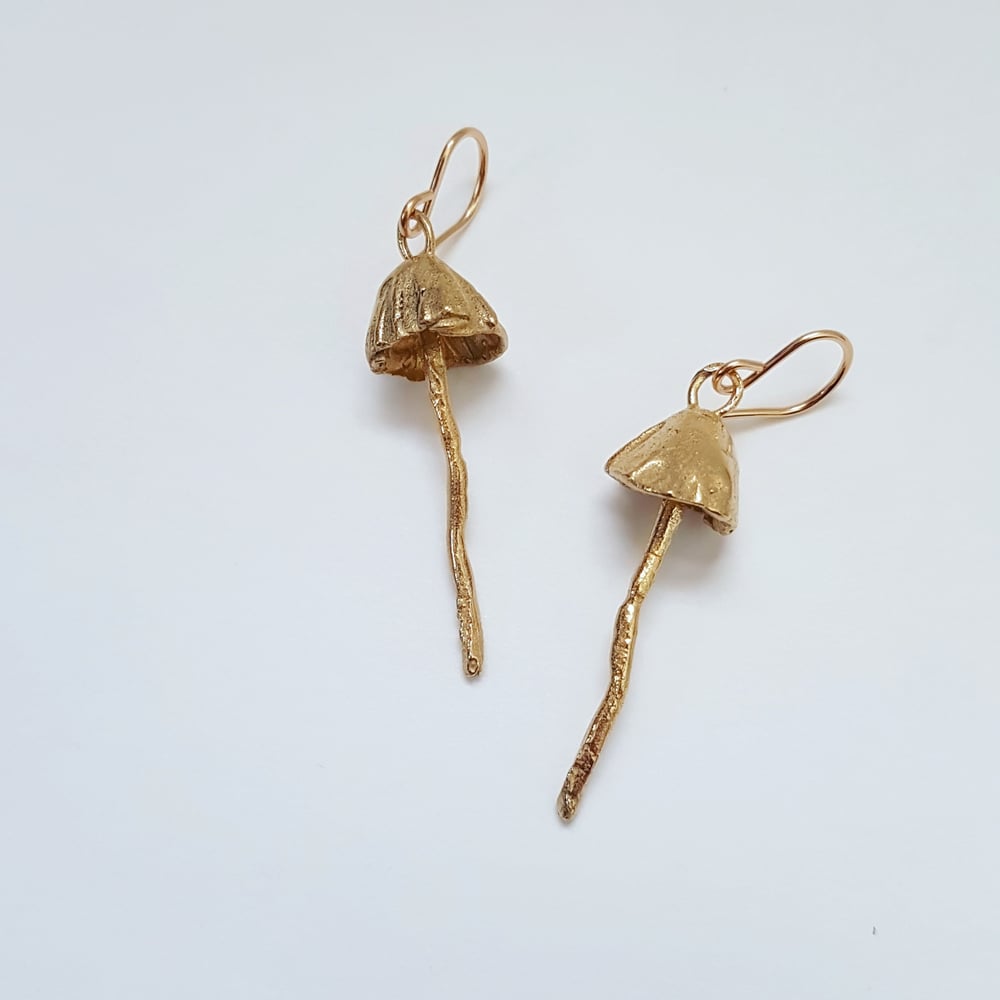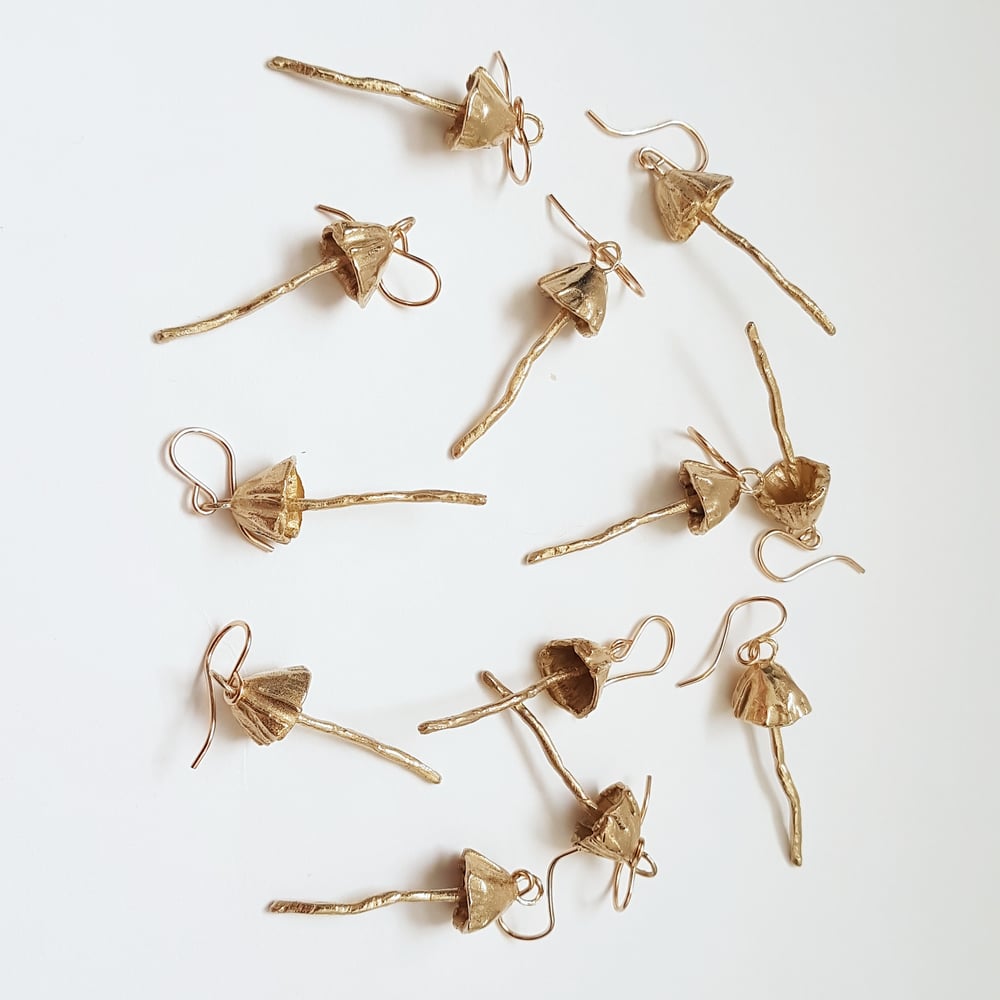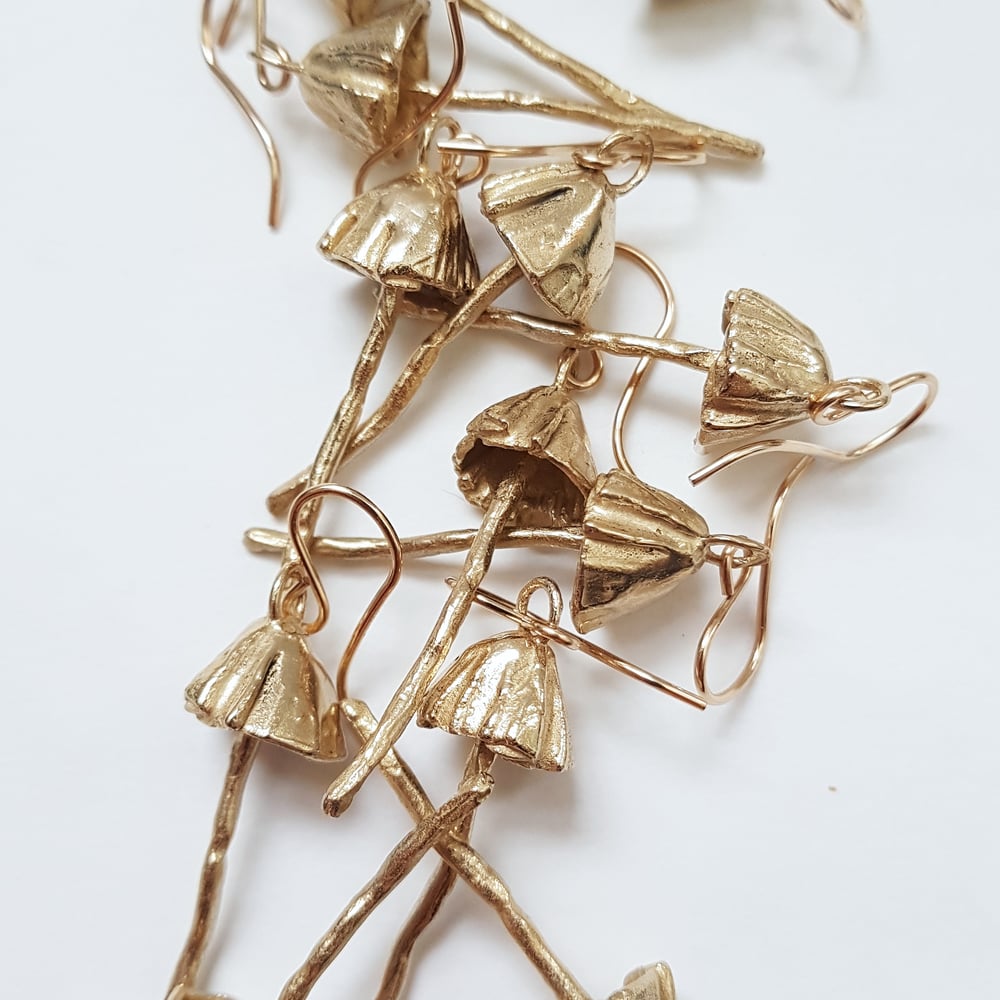 Dainty little fungi for your ears. Hand carved and cast in a yellow bronze-brass blend, hanging from 14k gold fill ear wires. Light weight, balanced: forage no more for the perfect earrings. Price includes shipping.
This is a preorder to ensure you get your hands on these. Please allow 4-6 weeks for production.